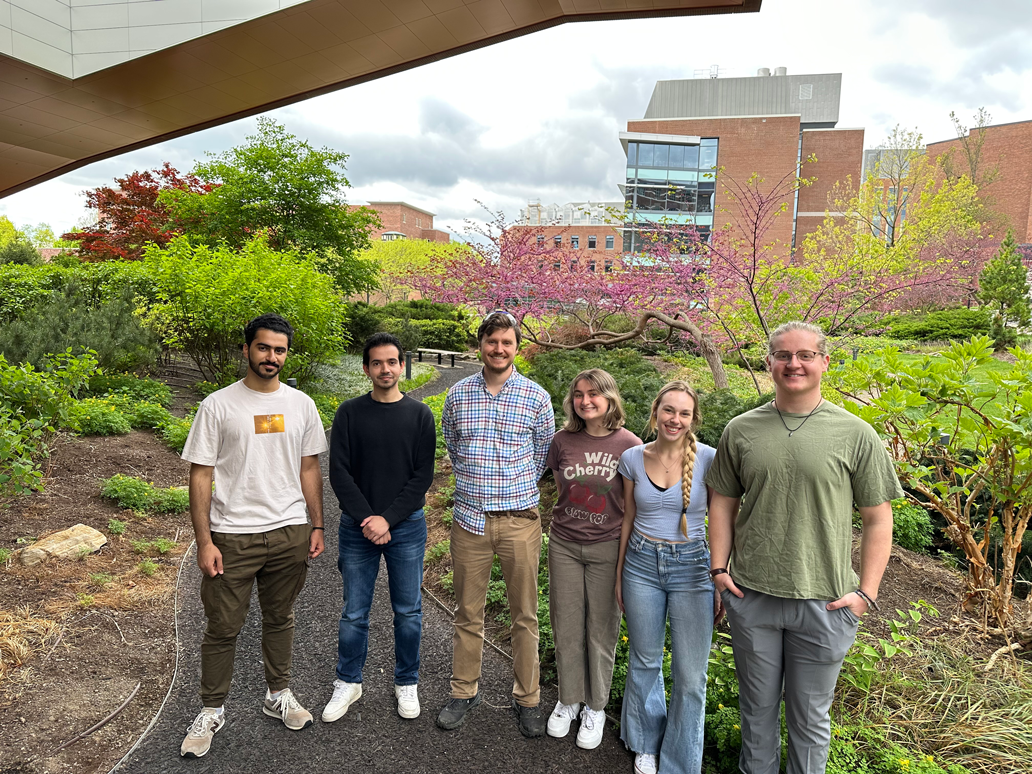 Apply Today!
Deadline: December 15, 2023
To advance undergraduate participation within this world-class laboratory this fellowship program provides students with an immersive hands-on laboratory experience that includes training and access to advanced instrumentation and an exposure to an incredibly diverse range of research projects.  This program is centered around a core mission of discovery (instrument training + research exploration), development (soft skills workshop + science communication) and innovation (sustainability initiatives + fast failure).
Discover
Receive training within a world-class research facility on cutting edge technology and materials research.
Develop
Improve the data management, communication, reporting and experimental design skills required across many disciplines.
Innovate
Take charge and find opportunities to create a net positive impact on the world through sustainable, responsible and respectful solutions.
The Penn State Materials Characterization Laboratory (MCL) is an analytical facility within MRI that:
Enables faculty research with $30 million in state-of-the-art instrumentation and approximately 1,000 researchers from 45 Penn State departments.
Educates through experiential learning, with more than 20 full-time research staff to support training.
Stimulates interactions with our more than 100 external organization partners, including those in industry and higher education.
Questions about this program: email Max Wetherington (max.wetherington@psu.edu)
Problems applying for this position: view this document, email Penn State HR (hr@psu.edu), or phone 814-865-1473
FAQs
Is this a paid position?
Yes. You will be paid $15 per hour with full-time status over the summer (40 hours per week) and part-time the rest of the year (a maximum of 15 hours per week). No additional housing stipend is provided.
When is the application deadline?
December 15, 2023
When does the job start?
The position starts in early May 2024, and ends late May 2025 with an option for renewal of the one-year contract.
Can I take vacation?
With the exception of Memorial Day, you are required to work 40 hours per week contiguously from May 2024 through June 2025 to maximize your training opportunities. After June 2025 you may take a one-week vacation (unpaid) at any time through the end of the summer. Additionally, you can take a vacation during the week before classes begin in August if necessary to prepare for the fall semester.
What criteria are used to select applicants?
Applicants are expected to submit a CV and a cover letter addressing your qualifications and scientific interests. Additionally, you will need to provide contact information for three references that can speak to your character and qualifications.
Can I choose my area of training and research?
We will do our best to align your interests with the technique areas, research, and staff available for the fellowship program. It is advisable to include specific research/technique interests in your cover letter as well as your reasons for such an interest.