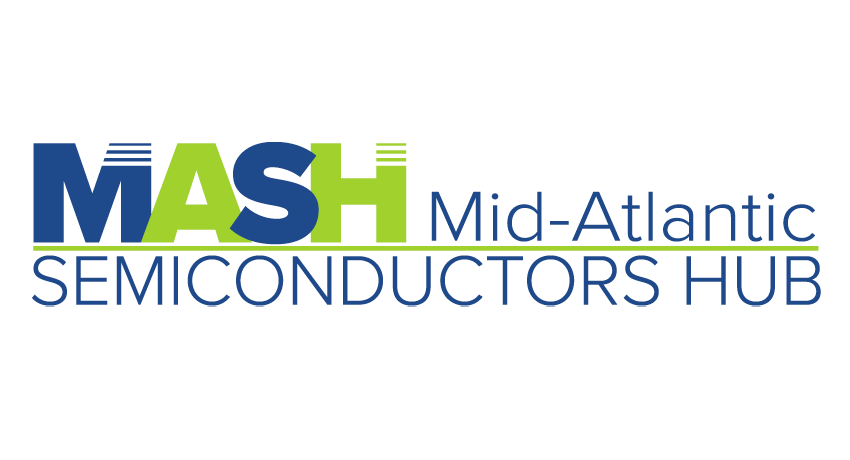 Vision
The CHIPS (Creating Helpful Incentives to Produce Semiconductors) and Science Act is a legislation passed by the US Congress in 2022, which aims to boost domestic production of semiconductors and related technologies. One key component of the act is the creation of regional hubs, which will be focused on promoting research, development, and commercialization of semiconductor technologies in specific regions of the US.
Part of what will help make the CHIPS and Science Act a success is the concept of regional hubs, where partnerships among industry, government, and universities like Penn State will thrive. Penn State brings a lot of semiconductor expertise to the table, but what about potential university partners in the region? What would a joint university partnership look like?
In the Mid-Atlantic region, Penn State has many neighboring universities that also hold a lot of semiconductor expertise. They complement each other and offer unique resources, skills, and strengths. Penn State has forged relationships with these universities over the years, and the CHIPS and Science Act offers a significant opportunity to build on these connections and take the lead in forming a Mid-Atlantic version of a regional semiconductor hub.
What follows is just a small sampling of neighboring universities with whom Penn State is exploring how they can, together, help to chart a new course for America's semiconductor future. We will highlight other partners, including those in industry, over the next few months.
News
Penn State held a Town Hall on March 1 to discuss internal strategies around semiconductor technologies and Penn State taking on a key role in partnering with other universities and industry centered on the United States government's CHIPS (Creating Helpful Incentives to Produce Semiconductors) and Science Act, signed into law on Aug. 9, 2022. Read the full news article...