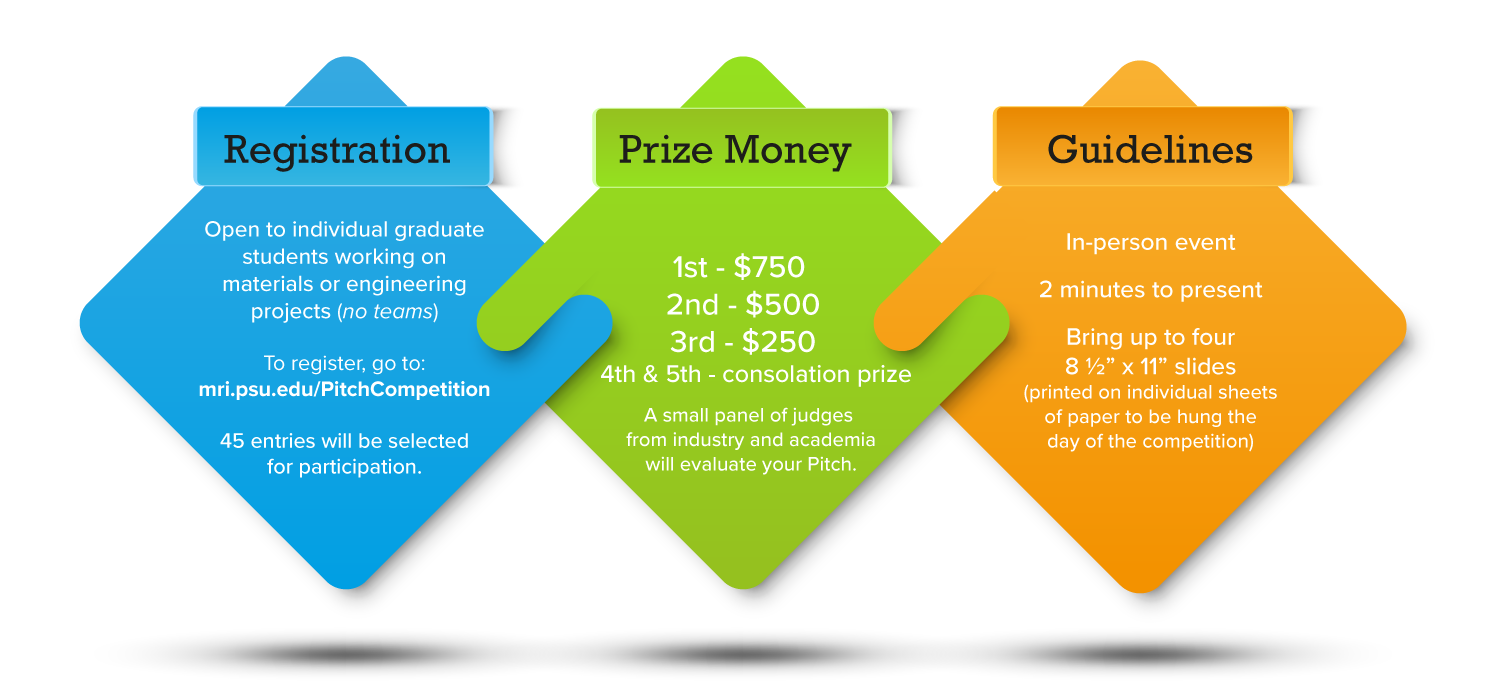 Tuesday, May 23rd
9:30 a.m. - 11:00 a.m. - Contestants Make their Pitch to Judges
11:30 a.m. - 12:00 p.m. - Top Five Pitches Present Live
Graduate Students will pitch their research in 2 minutes or less in PERSON to a group of judges!
Sponsored by PPG Industries, the 9th Annual Elevator Pitch Competition is an opportunity to pitch your research in TWO minutes or less, using no more than four supporting slides. Graduate students will briefly convey their research to a curious and technically diverse audience in hopes of taking home CASH PRIZES and developing new COLLABORATIONS.
Top five contestants will pitch their research during the Millennium Café on May 30.
Pre-Competition Training
Training Session #1
Tuesday, May 2 from 1:00 - 3:00 p.m
3rd Floor Commons, Millennium Science Complex
"You Need an Elevator Pitch!"
Andy Gustafson from the Smeal College of Business
Training Session #2
Tuesday, May 9 from 1:00 - 3:00 p.m
3rd Floor Commons, Millennium Science Complex
"Effective Presentation Skills for Elevator Pitches"
Marcy Milhomme from Communications Arts and Sciences